HOME SERIES X ESTHER CHOI
From the atmospheres crafted behind closed doors to the rituals practiced within, the home series invites members of our community to reflect on the meaning of home, in their own words. We hope this series offers our readers a sense of inspiration and groundedness during these summer months.
In our latest edition of the Home Series, we welcome Esther Choi to explore this topic. Esther is a New York based multidisciplinary artist and writer. Trained in photography and architectural history and theory, Choi bridges disciplines, exploring concepts of nature—and thus what is considered natural—as well as themes of abjection, the marginal, and the non-standard in works and texts that are deeply referential to the histories of photography, sculpture, architecture, and (bio)technology.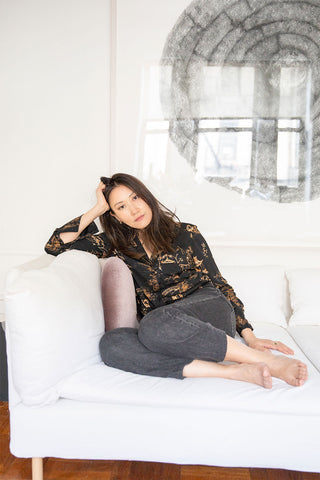 How do you describe the work you do?
I am a multidisciplinary artist that works across the fields of art and architecture. I became interested in practices of worldmaking during my MFA and pursued a PhD in architectural history, so I am also an historian by training. My work may take the form of sculptures for photographs, video installations, relational works, and books; at other times, it may involve academic writing. Much of my artwork and writing explores the aesthetic and ethical dimensions of what it means to "design" nature in a climate changed world. I am also interested in the relationship between art, activism, and social change through participatory projects. Two recent works in this vein include Le Corbuffet (Prestel 2019), an artist's book that adopts the form of a subversive cookbook, and Office Hours, a social practice art project that facilitates interactive oconversations amongst emerging and notable design creatives who identify as Black, Indigenous and People of Color around the world.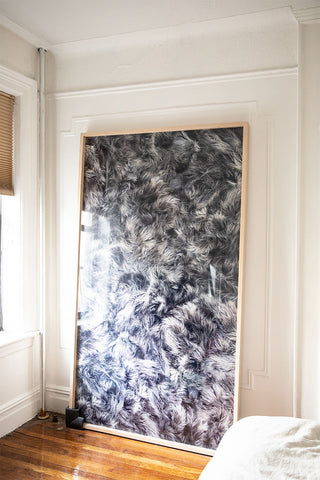 How do you decide what kinds of objects and fabrics you live with? What draws you to particular items over others?
In 2019, I was awarded a research fellowship that came with the opportunity to live in London, at a time I felt a change was needed. Although I loved my apartment in New York, I sold most of my furniture and put the essentials in storage, with the hypothesis that I would move to London permanently. My hypothesis didn't prove correct— indeed, I ended up back in New York in early 2020—but the exercise was incredibly liberating. Living out of a suitcase for 6+ months challenged my perceptions of what material possessions I needed in order to feel secure and happy.
Although I shed a lot of my furniture, the things I kept feel considered and have stories attached to them. I have simple teak pieces such as a living room table that I grew up with in my parents' home. The artwork I own are gifts from fellow artists like Geneviève Cadieux, Michele Peress, or Brad Phillips, or photographs I made. Books and music are my vice; there is an intimacy in experiencing these art forms and they feel like old friends that offer so much inspiration. My record collection has many memories attached to it—past loves, shows my bands played, people and places I visited decades ago—that it feels like a part of me.
Since returning to New York, I have been more deliberate in choosing the furniture and objects I surround myself with. Practicality, longevity, and beauty are my main criteria when selecting possessions. Last year, I purchased a vintage Brazilian wood table to use as a desk that has unusual rounded wood and chrome legs. I like to pair it with a curved, white Knoll chair designed by Saarinen that I purchased from a friend who is a furniture dealer. The fabrics in my home are mostly linen, wool, and cotton; they are unfussy and feel comfortable to touch.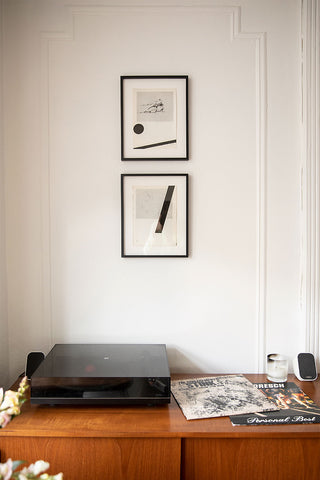 Would you say you have a uniform? Are there particular pieces of clothing you tend to wear constantly, and which you keep in your wardrobe for years on end?
I have some lovely pieces I've owned for years that I enjoy wearing on special occasions—I often need little excuse to dress up. But the clothing I return to are pairs of well-worn jeans. If I'm working with messy sculptural materials or taking photographs, I need my clothing to be practical and in service of the task at hand by having pockets to shove rolls of film, or a lens cap, or Sharpies, or Polaroids in. I love wearing jeans until they fall apart. It's nice to have history with one's clothing.
Can you describe an item in your home which makes you feel particularly cosy or comfortable?
I spend a lot of time on my sofa: watching movies, reading, writing, sipping tea, cuddling under a blanket, catching up with friends.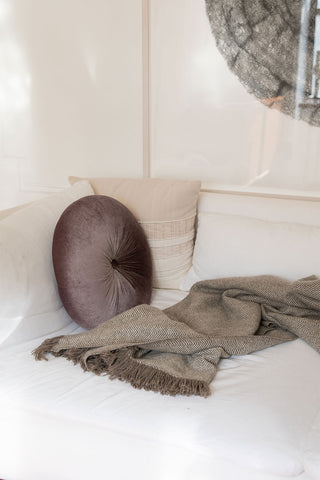 What kinds of considerations do you factor in when you're choosing a special piece of clothing or homeware to invest in?
I try to invest in clothing and furniture that is thoughtfully designed via its proportions, materials, and details; practical; ethically sourced, created, and manufactured; and intended for longevity. Longevity is not always proportional to cost, but it is often connected to craft, simplicity, and care. My possessions don't need to be fancy or costly, but they should feel intentional and allow for time. I try to show my appreciation to the objects I own by treating them with respect.
Where do you turn to find inspiration?
I find inspiration everywhere: in artwork; books of philosophy, cultural theory, and intersectional feminist theory (especially Audre Lorde); artists' lectures; in music; reading lists from course syllabi; and fiction by Rachel Kushner or Ali Smith. Lately, I have been turning to the sculptures of Lynda Benglis and Alina Szapocznikow, and the writings of Roberto Esposito and Fred Moten for a few projects I'm working on. I find myself looking at the collections of Simone Rocha and exhibition design by Lilly Reich, too. Generally, staring at pre-19th c, still life paintings in a cold museum can be the best Rx. Long walks near bodies of water and trees, aimless strolls in New York City when the sun is rising or setting, and train rides alongside forested landscapes often lead to revelation. Conversations about one's dreams for the future with old friends and even strangers are a balm for one's soul.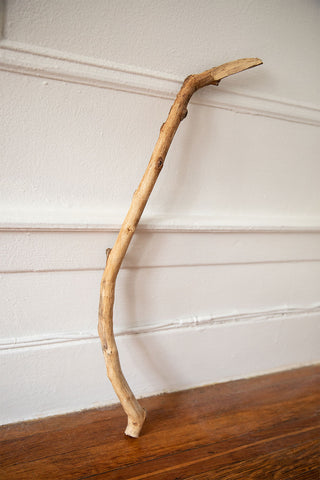 Thank you to Esther Choi for opening up her home to us. The blanket featured is our Nomad Herringbone Throw.