AUTUMN / WINTER COLLECTION
Norlha Launches Scarves and Ready-to-Wear Collections for AW23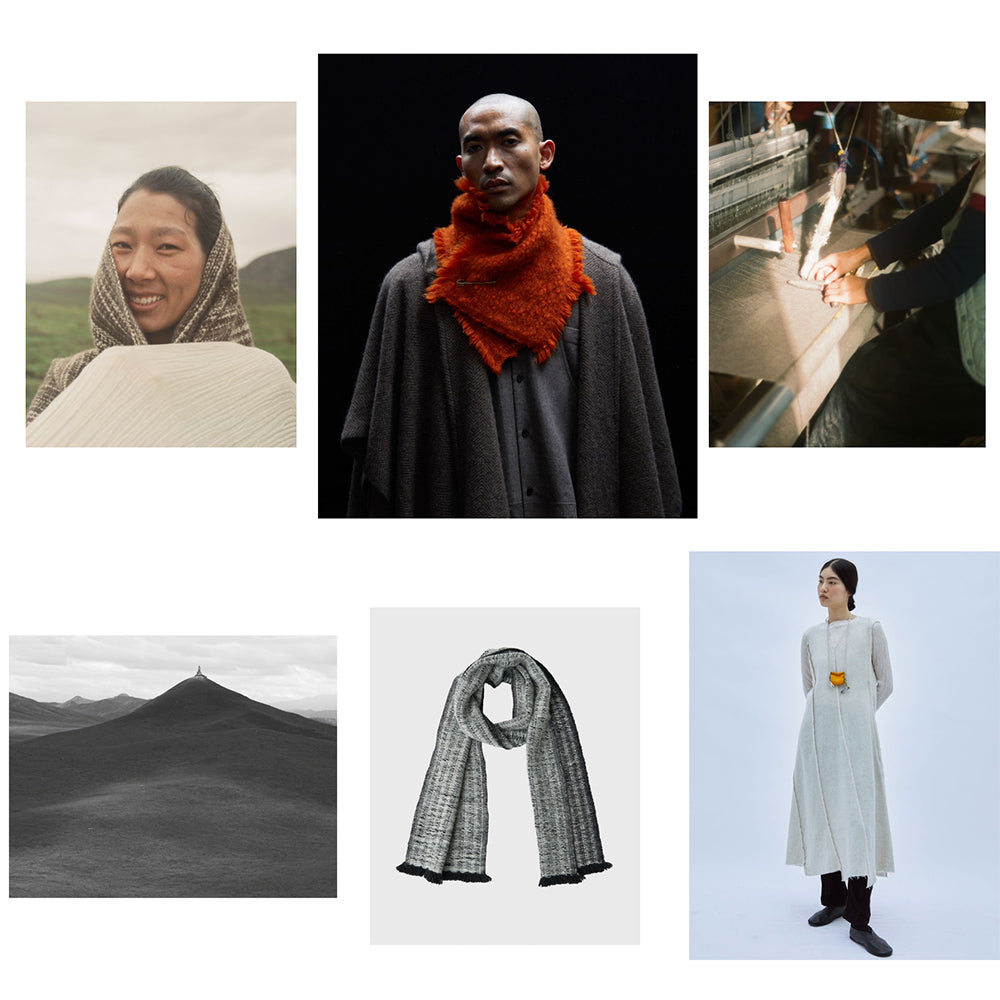 Norlha's AW23 scarves and ready-to-wear pieces are inspired by the synergy between people and the natural world on the Tibetan Plateau.
For centuries, Tibetan nomads have nurtured a reciprocal relationship with the pastures and animals on whom they depend – guided by principles of care, respect and gratitude. These beliefs are the foundation of the nomads' relationship with the yak, who provide communities with indispensable resources and are the backbone of their livelihoods.
The balance of colours in Norlha's AW23 collections subtly references this fruitful coexistence. The RTW collection's tonal browns, greys and greens reflect the muted shades of the pastures, while the highly pigmented yellows, pinks, oranges, blues and reds of the scarves and accessories nod towards the human presence on the plateau, in particular, the monks' deep burgundy robes and the brightly coloured prayer flags that adorn monasteries and mountain peaks.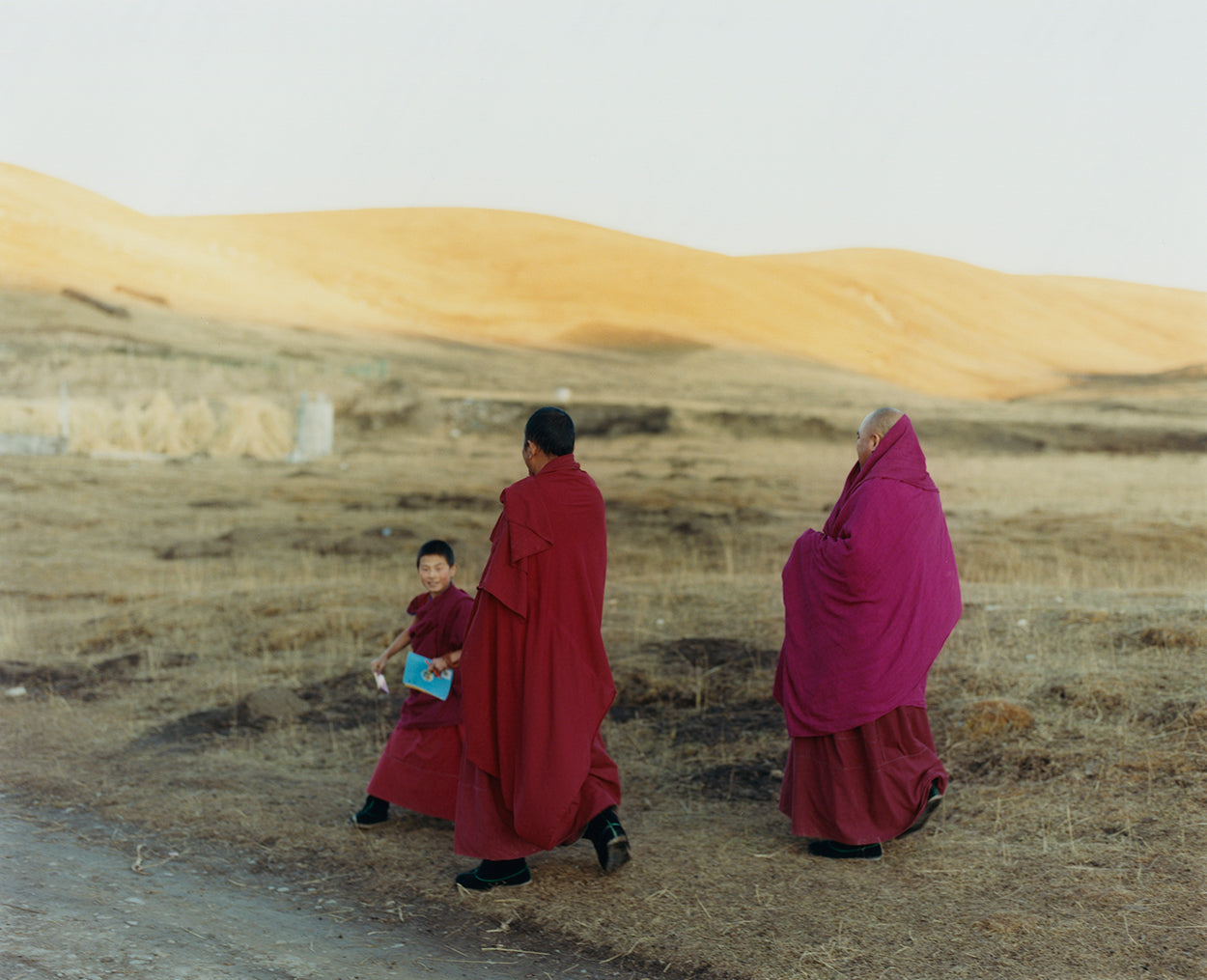 A particular focus of Norlha's collection of scarves for this season is over-felting – a technique perfected by Norlha's artisans, wherein a base woven fabric is felted with pure khullu. This hand-finished process adds warmth and density to the weave while creating a double-faced effect through textural and tonal variance in the finished fabric.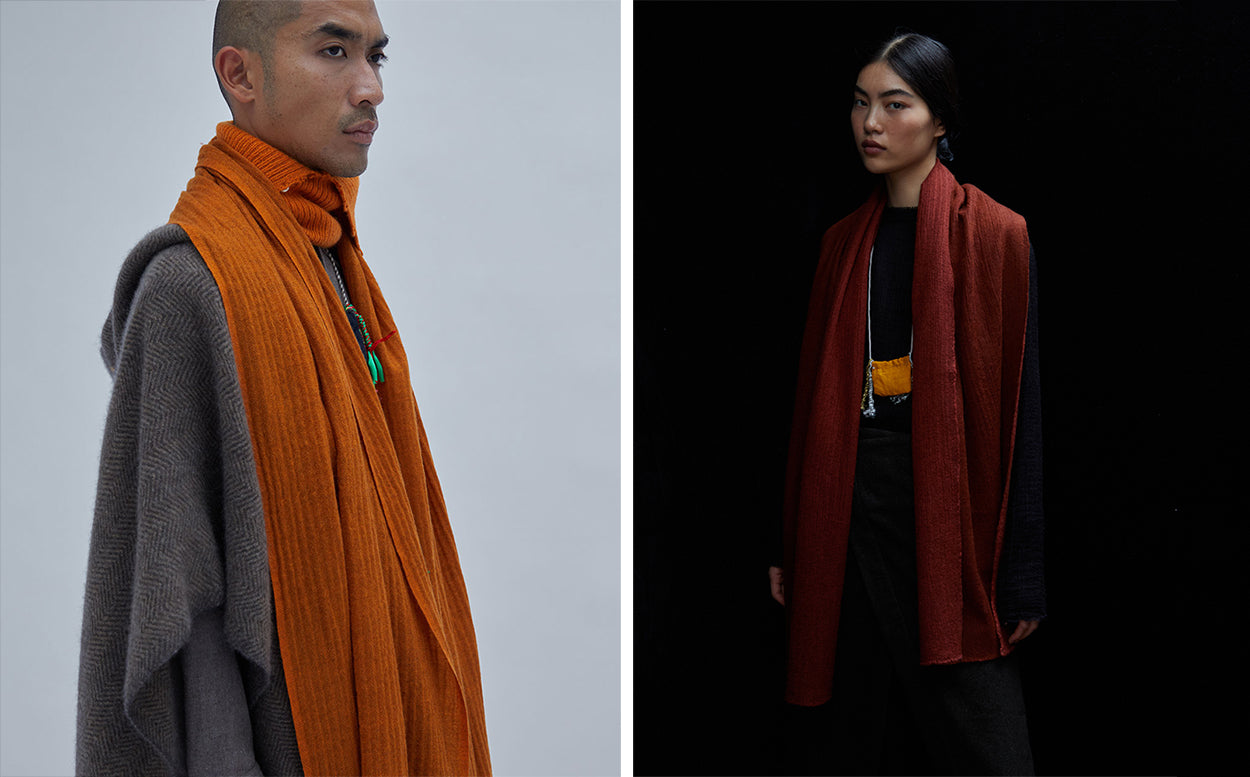 Commenting on the atelier's over-felting technique, Norlha's Production Manager Tsering Dhundup says:
[The over-felted scarves] best represent us, not as individuals but as a whole atelier working across […] weaving and felting. It takes not one artist but an entire atelier to make [one of these] pieces. The different textures of each piece remind you that life is not a single weave but an intricate combination of twists, turns, dips and rises that together bring about the intricate patterns of life.
Dechen Yeshi, Norlha's CEO & Co-Founder, says:
Norlha is a community woven together by artistry. The yak is the common thread between all Tibetans and their ancestors, an animal they depended upon for survival on the plateau. Today, at Norlha, the yak continues to bind us as a community. Every year, as we deepen our connection with yak khullu, our new creations become yet one more thread that tightens the fabric of our community. This year, we introduce our over-felt creations that are a collective creation of our spinners, weavers and felters. These pieces have both the tightness of woven fabric and the softness of felt and have come to embody Norlha in all its different forms of artistry.