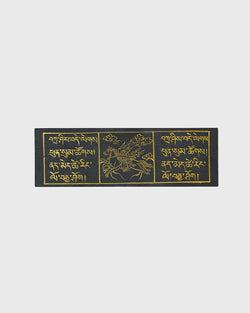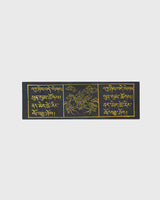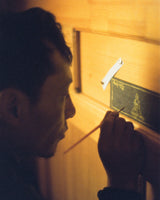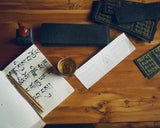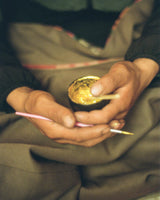 Hand-Painted New Beginnings Blessing
Blessings can be added to any Norlha order.* See our other available blessings here.  
This blessing is hand-painted in copper sand ink on black paper by Lhagon Kyap, a local painter who specialises in thangkas (Tibetan religious scrolls). It depicts a lungta (wind horse), which is a Tibetan symbol of good fortune. In Tibet, this blessing is often given to families at the time of a new birth, and reads:

May these auspicious greetings
See your spiritual and material wishes fulfilled
And bring you a long and healthy life
That will last a hundred years

*Please note that blessings can only be added to existing orders and cannot be purchased alone.
Contact
Shipping & Returns
HOW TO WEAR IT
YOU MIGHT LIKE
RECENTLY VIEWED
MORE IN THIS MATERIAL