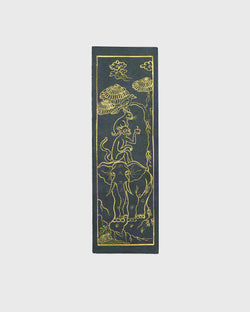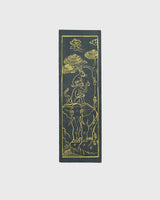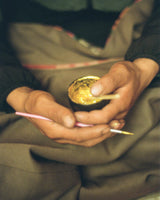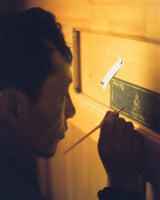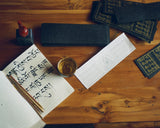 Hand-Painted Four Friends Blessing
Blessings can be added to any Norlha order.* See our other available blessings here.  

This blessing is hand-painted in copper sand ink on black paper by Lhagon Kyap, a local painter who specialises in thangkas (Tibetan religious scrolls). The Four friends is a symbol of harmony. In ancients times, before the coming of Buddha, an elephant, a monkey, a hare and a grouse lived in the jungles of the kingdom of Kashinagar, which is in present day Varanasi, in India. They decided that the source of happiness lay in the respect of others.

For the World Peace Day, the Four Friends reminds us of the strength of the collective in creating a world where all can experience boundless peace, enjoying the happiness that emanates from a world free of conflict. Be kind, be compassionate and peace will follow

*Please note that blessings can only be added to existing orders and cannot be purchased alone.
Contact
Shipping & Returns
HOW TO WEAR IT
YOU MIGHT LIKE
RECENTLY VIEWED
MORE IN THIS MATERIAL