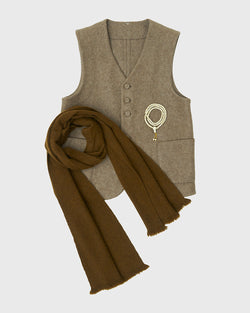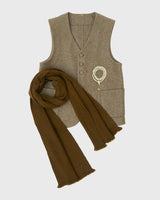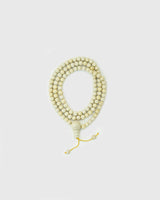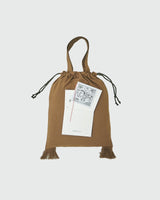 For luxurious protection from the elements.
Each set includes:
Nomad Classic Skinny Scarf (Natural Grey Base) in colour Nutshell, Olive Green, Natural Yak Grey or Dark Blue.
Classic Felted Vest in Natural Yak Golden Brown, Black or Midnight Blue colour - size S, M & L
Gift: Prayer Beads in white colour 
Once your order is placed please email us at contact@norlha.com to request the colour of your Skinny Scarf (Natural grey base) and size and colour of your Classic Felt Vest.
Save 10% on these selected products by ordering this set (Discount already included in final price). Please do not hesitate to contact us if you have any questions.
Provenance: Handcrafted at Norlha Atelier on the Tibetan Plateau
Shipping: All orders are packed with care and shipped from our atelier on the Tibetan Plateau.
Contact
Shipping & Returns
HOW TO WEAR IT
YOU MIGHT LIKE
RECENTLY VIEWED
MORE IN THIS MATERIAL