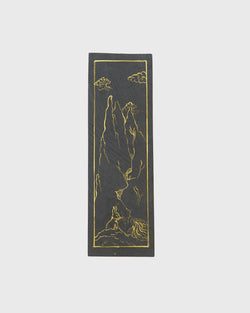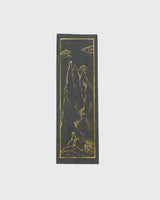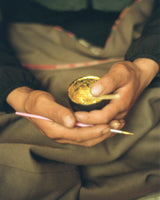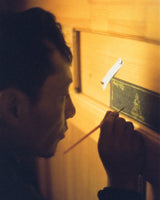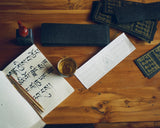 Hand-Painted Water Rabbit Blessing
Handpainted Water Rabbit blessing for this years Lunar New Year.

The Rabbit is considered the luckiest of all the zodiac animals. They are spiritual and peace loving by nature and loathe any kind of aggression. They are compassionate, cautious, apt at resolving conflicts, calm and tactful. They are also creative, intelligent, loyal, generous, honest and witty.

This blessing is hand-painted in copper sand ink on black paper by Lhagon Kyap, a local painter who specialises in thangkas (Tibetan religious scrolls).

*Blessings can be added to any Norlha order and cannot be purchased alone. See our other available blessings here.

Contact
Shipping & Returns
HOW TO WEAR IT
YOU MIGHT LIKE
RECENTLY VIEWED
MORE IN THIS MATERIAL